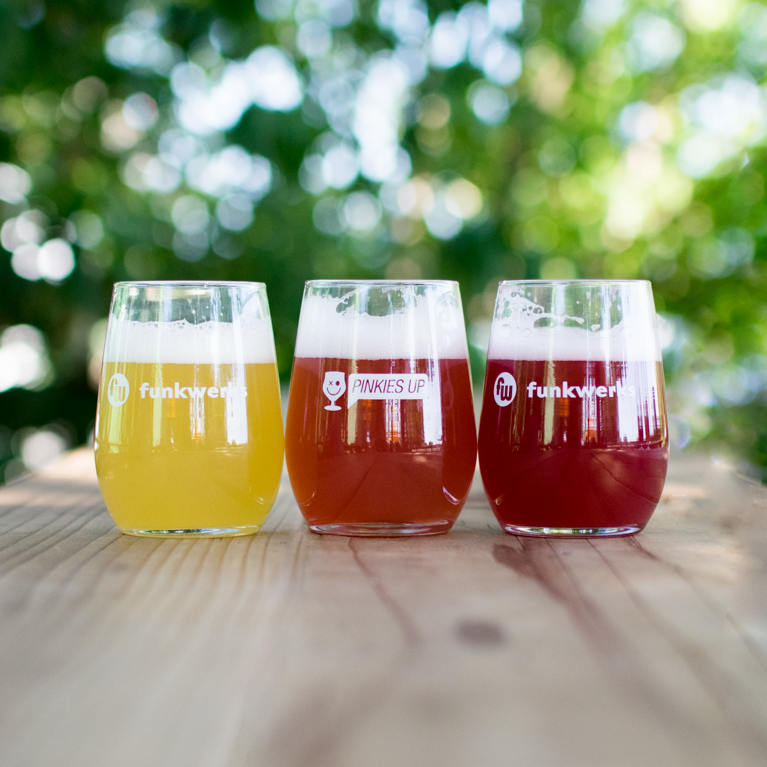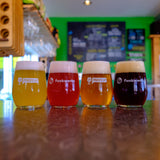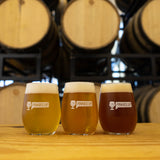 Set of Pinkies Up Taster Glasses
This stemless taster glass is perfect for sampling, for sipping on an old favorite while sharing with friends, or for trying out a brand new beer. Its contoured shape makes it easy to hold -- sturdy, stylish and streamlined, this taster glass is a quality choice for any occasion. 
Funkwerks logo on one side, "Pinkies Up" on the other.
Holds 6oz brimful.
**One order includes a set of four glasses!
*Beer not included.*